Today at Dirty Dawgz the fine people from Operation Kindness were offering cheap dog baths with complementary nail clippings.
Casie wasn't to sure if she wanted to go since it's raining. Conney hates the rain. She's not a big fan of baths either. I insisted we take her since Conney really needed her nails clipped and neither of us has any idea how to do it.
Fortunately the Operation Kindness volunteers had clearly clipped many dog paws before. And Conney didn't seem to mind the bath too much.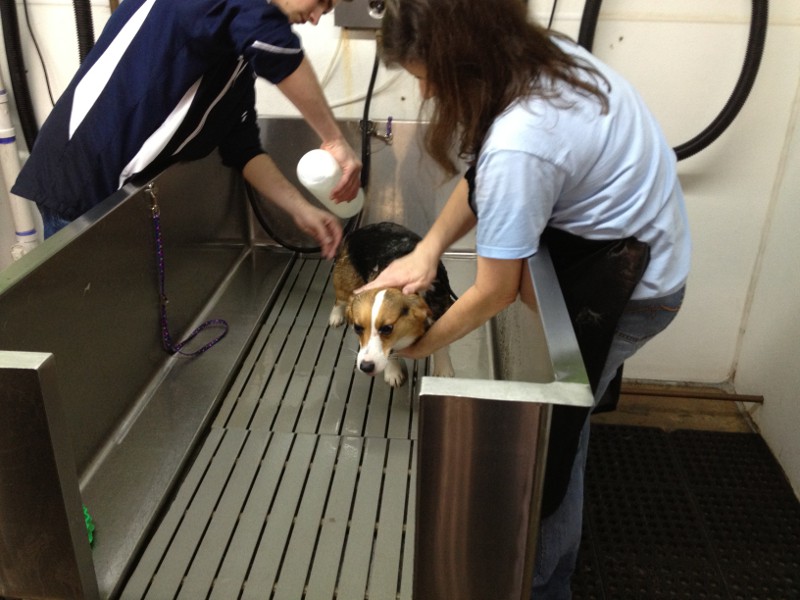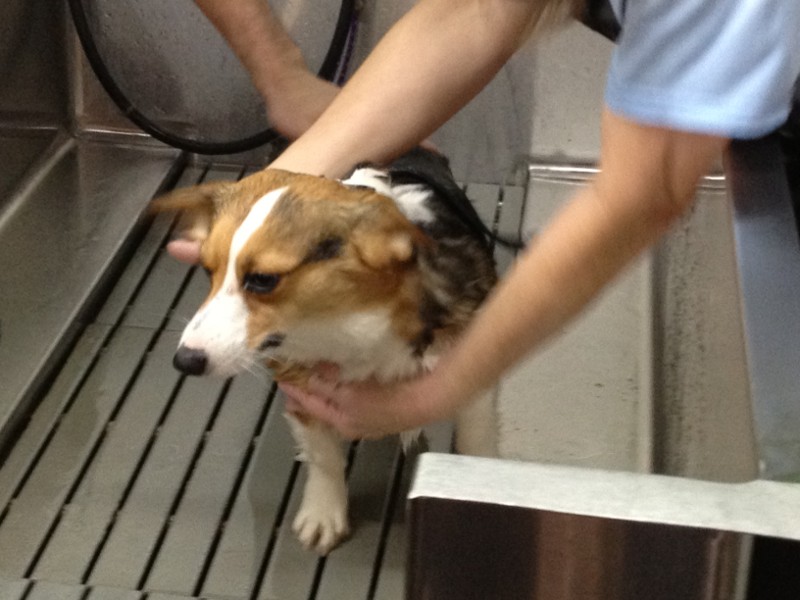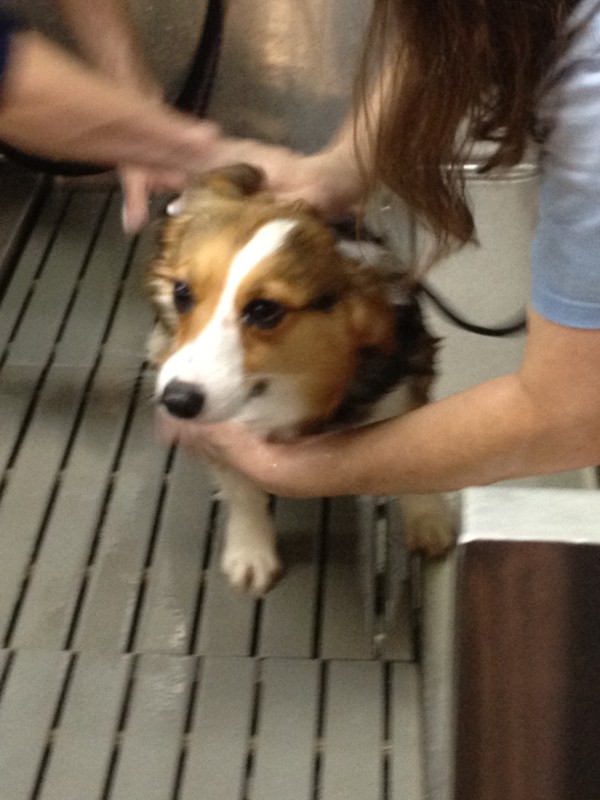 Now she's all clean and her claws are nice and short!